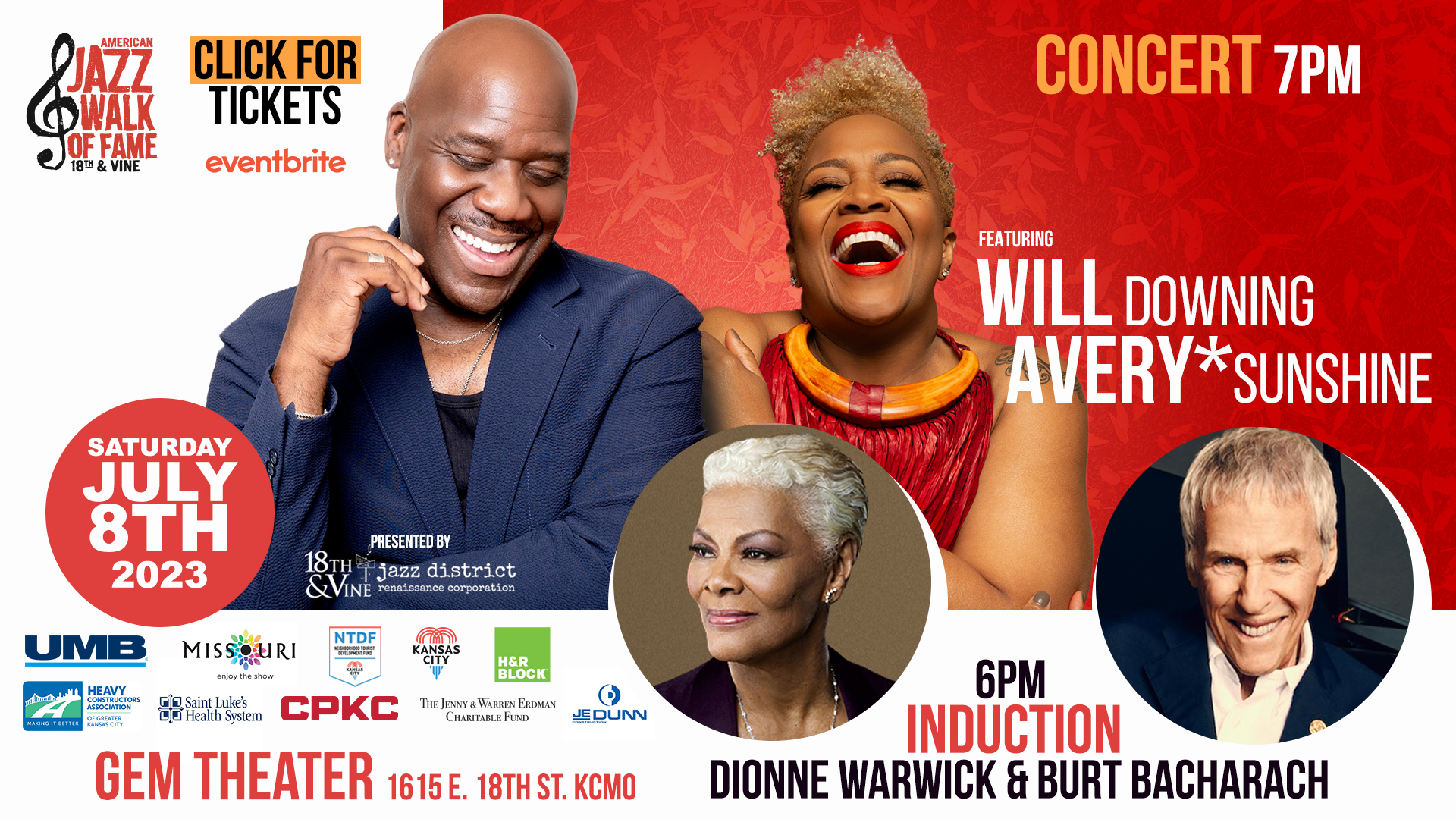 American Jazz Walk of Fame
Annual activities and partnerships
The Jazz District Renaissance Corporation sponsors the following events in pursuit of its goal of the development of the historic
18th & Vine district as a premier destination. We seek to create a sustainable, economically strong cultural neighborhood where
visitors and residents alike can enjoy the uniqueness of the historic 18th & Vine Jazz District.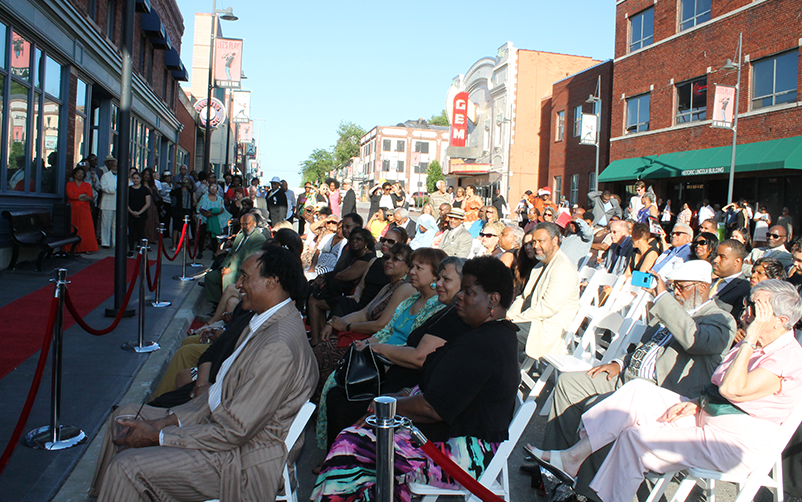 American Jazz Walk of Fame Induction and Concert
Since 2014, The American Jazz Walk of Fame has commemorated 34 legends who have contributed to the jazz culture of Kansas City and the world by immortalizing their names in 30-inch bronze medallions installed in the sidewalks on 18th Street during an annual public event. Internationally known Inductees have included: William "Count" Basie, "Charlie" Parker, Jr., Mary Lou Williams, Jay McShann, Pat Metheny and Bobby Watson, whose medallions were placed in front of the American Jazz Museum. Over the years, both local legends and internationally known artists have included: Bennie Moten, Claude Fiddler Williams, Coleman Randolph Hawkins, Myra Taylor, Lester Young, Everette DeVan, Melba Liston, Ben Webster, Queen Bey, Louis Armstrong, George Benson, Nina Simone, Luqman Hamza, Thelonious Monk, Ramsey Lewis, Ella Fitzgerald, Oliver Todd, Ben Kynard, Ida McBeth, Sonny Kenner, Jery Leiber & Mike Stoller, Marilyn Maye and David Sanborn have been inducted. Just last year, we honored Oleta Adams, Harry Belefonte, Leon Brady, Dr. Nathan Davis and Quincy Jones.
A sold-out concert, often featuring one inducted artist, follows the induction ceremony. Featured concert artists have included: The Count Basie Orchestra, Bobby Watson, Regina Belle, Kevin Mahogany, Norman Brown, Al Jarreau, Ellis Marsalis, Ramsey Lewis, Ida McBeth, Marilyn Maye, David Sanborn.
Our ultimate vision is the Historic Jazz District's sidewalks paved in bronze.. a walking, living Jazz history tour.
American Jazz Walk of Fame Partnerships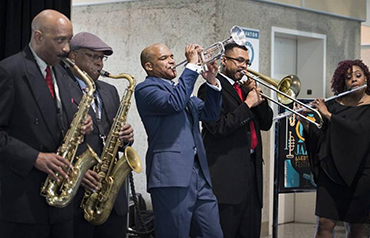 A partnership with the Kansas City Aviation Department provides a live Jazz Band, welcoming travelers at the Southwest Airlines Baggage Claim area, during the busiest days of the week.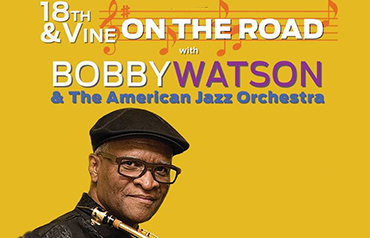 A partnership with the Lee's Summit Parks & Recreation takes jazz to neighboring communities. This year, an 18-member orchestra, led by Bobby Watson, participated in their Summer Concert Series.
3rd of July Concert & Fireworks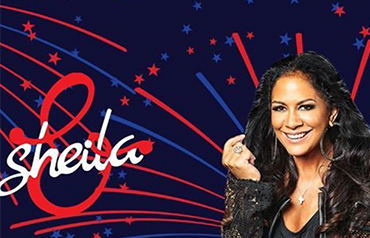 A partnership with the Kansas City Parks & Recreation provides an early Independence Day celebration in the Jazz District. This free event has attracted thousands over the past three years and have featured artists including Sheila E.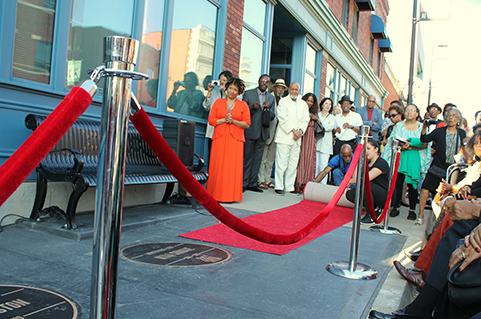 The annual "Jazzy Hip-Hop Christmas" recognizes and celebrates Jazz & Hip-Hop fusion, at the Blue Room at 18th & Vine in the Historic Jazz District. This event has filled the Blue Room each year to standing room only capacity. Jazz has long been a rich source of inspiration in hip-hop and an increasing number of jazz musicians find much to love about hip-hop's energy and progressive production qualities Kansas City has a long history of and reputation for jazz. So, Kansas City is the perfect place to nurture Jazzy Hip-Hop. "Although traditional jazz big bands with hip hop did not originate in Kansas City, the Kansas City artists' community have taken the responsibility of grooming this culture into adulthood," said Gerald Dunn, Blue Room manager.